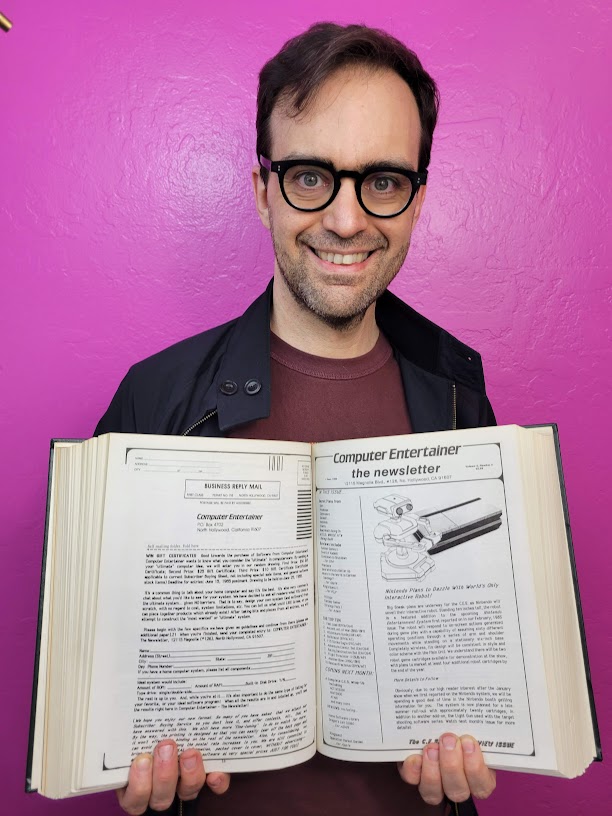 Hi everyone! Frank Cifaldi here, I'm the founder and co-director of The Video Game History Foundation. What we do here is preserve, teach, and celebrate the history of video games, but what does that really mean?
While we're in the middle of our big annual Winter Fundraiser, I thought I'd take the time to explain a few places your generous contributions go. None of this is possible without patrons just like you!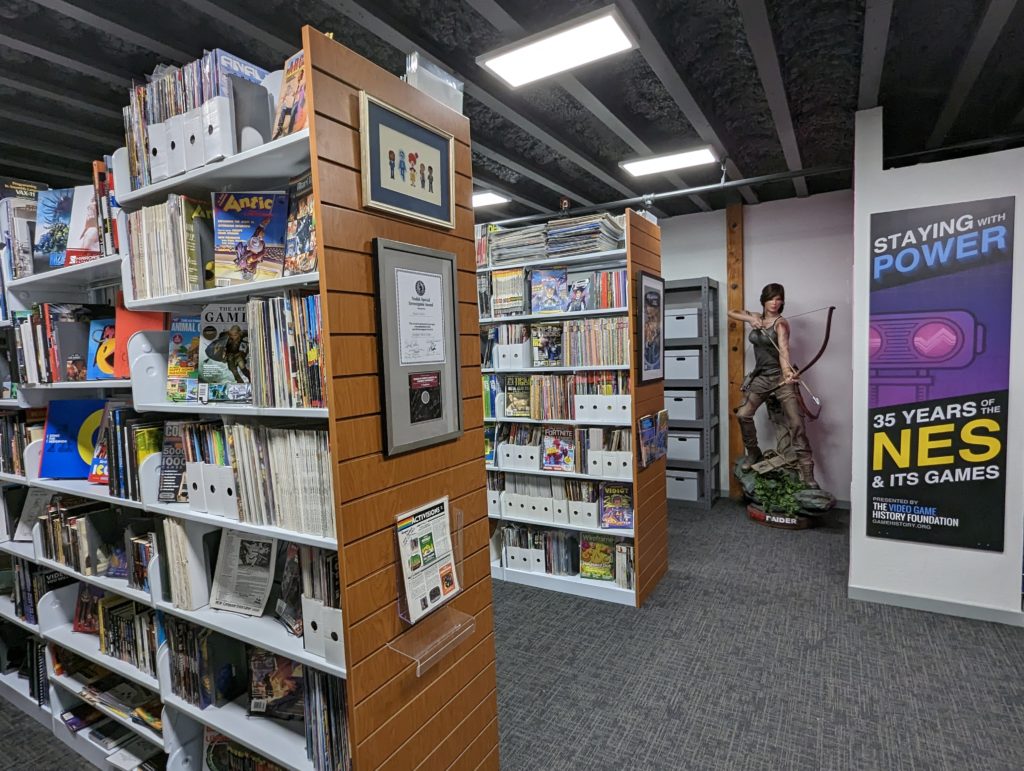 1. A dedicated video game history research library
There aren't many accessible archives of video game history in the world, let alone the United States. Our humble facility in Emeryville, CA hosts what we believe to be the first dedicated research library for the study of video game history.
We apply a collector's mentality to our library…our magazine collection covers just about anything published about computer and video games in the U.S., going all the way back to the medium's earliest days (our oldest object is from the 1950s!). Many of our issues were donated directly by publishers and editors, ensuring that we have complete, archival-quality issues in many cases.
2. Recovery of lost media and unreleased games
A point of fascination amongst video game historians is the "what could have been" games that never made it off the cutting room floor. Because of this we put a large emphasis on acquiring and recovering lost video games, many of which tend to be digitized from the lone surviving copy. It doesn't get more ephemeral than that!
We've built original source code from tape backups, worked with private collectors, and dug through the basements of retired industry veterans in our search. Some examples: Nintendo's SimCity for the NES, an NBA Jam sequel almost nobody knew about, and the entirely-unreleased Sega VR headset from the 1990s (along with its games!). Outside of our own articles, we have also contributed digitization services and, in some cases, unreleased game data to other preservation organizations, such as Hidden Palace.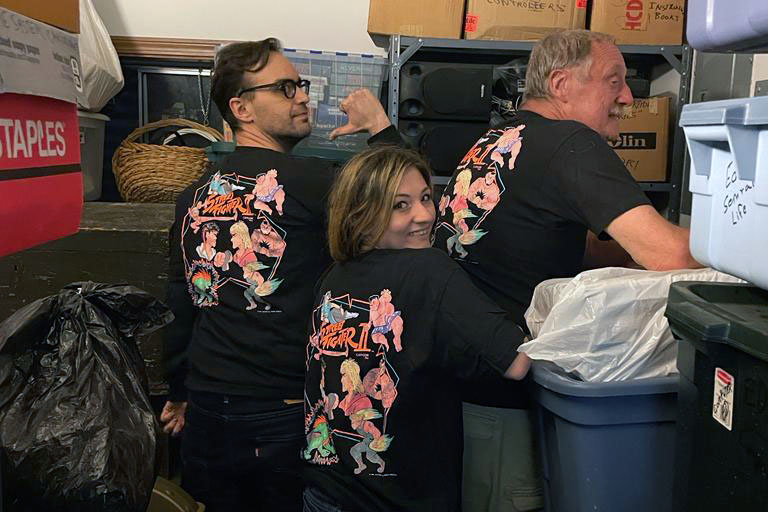 3. Retrieval of special collections
A lesson we learned early on is that the best way to archive and preserve rare pieces of video game history is to simply show up where it lives. Thanks to your generosity, we are able to take frequent trips to visit those who might have kept materials to either add them to our permanent collection or, if the owner wishes to keep them, digitize them on-site.
We've worked with production notes, film, video, prototype media, and original source code, and have made some great new industry friends along the way who believe in this cause just as much as you do!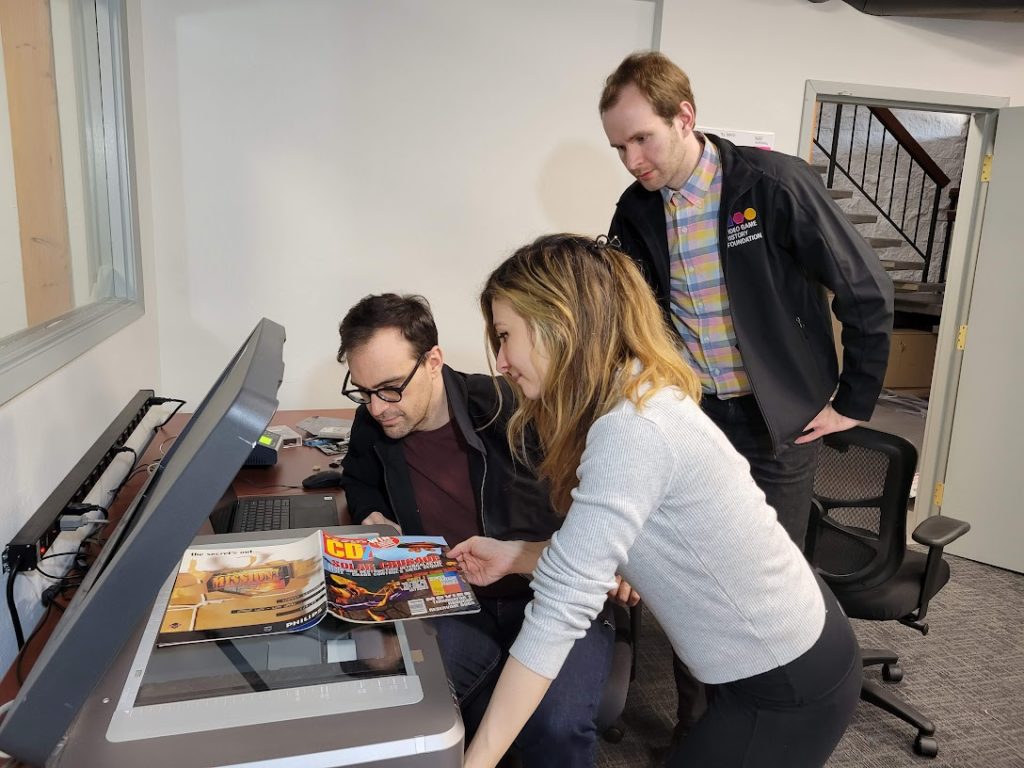 4. Digitization, digitization, digitization
We recognize that most video game research doesn't happen in-person, it happens online. Having a physical library only goes so far, so we spent 2022 starting to digitize our collection.
We've scanned over 1,000 video game magazines that weren't previously available online, and that's just the start. We're pioneering what we think a digital library can be, and even hired what might be the world's first full-time video game history librarian to do it. We can't wait to show you more in 2023!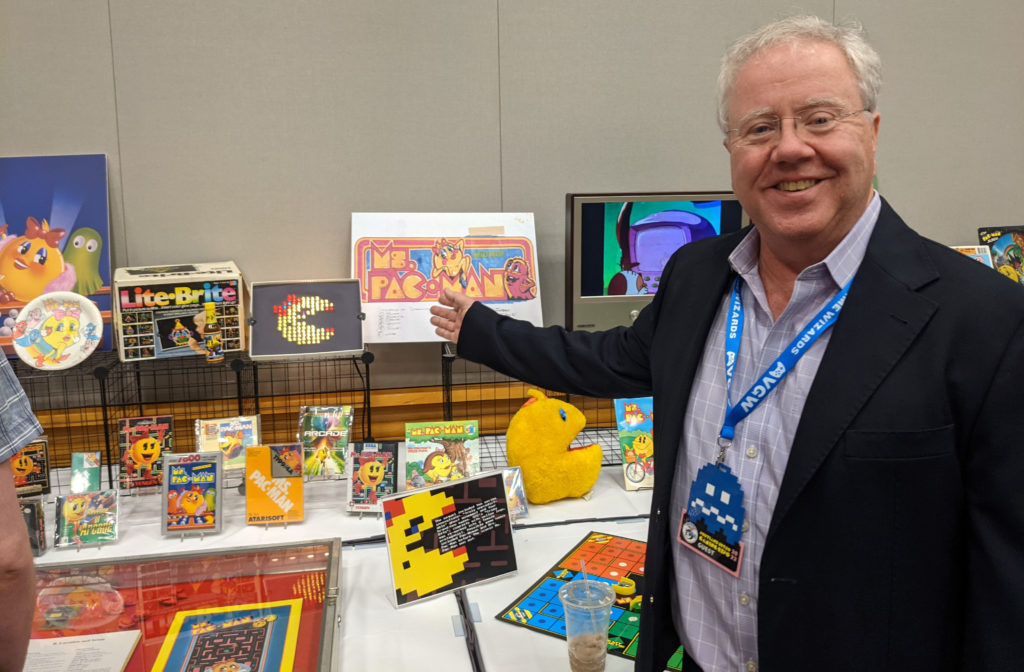 5. Teaching accurate, researched history to the world
We want to improve the world's understanding of where our favorite games came from, as well as the people who made and played them. One way we do this is to, of course, provide historial material to researchers so they can publish their results, but another way is to publish our own! In addition to our blog, we have a bi-weekly podcast that we're very proud of, The Video Game History Hour, as well as the occasional pop-up museum exhibit, such as this year's celebration of Ms. Pac-Man (and that guy that she married, too).
We still need your help!
None of this is possible without the generous support of people just like you. Unlike most other organizations of our caliber, we rely almost entirely on individual donations in order to thrive.
If you're able to give this year, there's no better time than right now, during our annual Winter Fundraiser drive. Your donations are doubled thanks to our awesome industry sponsors!