Believe it or not, 2020 has been an excellent year for video game preservation. We've recovered lost games and hardware, unearthed all kinds of secrets within video game source code, contributed to a ton of history projects, and so much more.
But as a 100% volunteer-run charity, we rely on your generosity to make it all happen – especially after a bizarre 2020 disrupted our traditional fundraising plans. We literally can't do this work without you, so this month we're asking for your help in supporting our very first winter fundraiser.
Your donation will be matched!
Update: You did it! You helped us reach our initial donation matching goal in 24 hours! Thanks to your incredible generosity, we received an additional $3,000 in matching pledges — so your impact on game preservations will continue to be doubled up to $11,500!
We're excited to share that we've received an incredible $8,500 in donation matching pledges from our sponsors!. That means that right now, your impact will be doubled, and we can go even further in our mission to preserve, celebrate, and teach video game history. We don't want to miss this opportunity and have to give the money back, so if you can, please consider a donation today.
Thanks to our generous sponsors!
We're growing in 2021!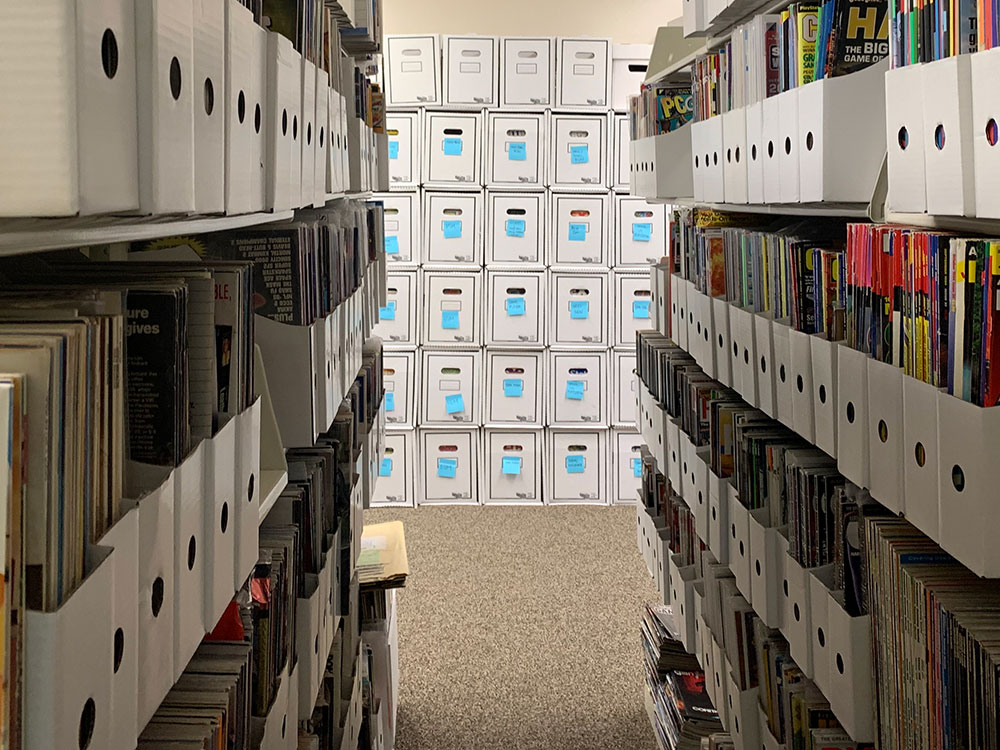 Last year, you helped us hit a major milestone. For the first time, we could put our collection of historically important and one-of-a-kind materials together in their very own research library and archive.
Now it's time for us to take the next step forward. We're upgrading our small (400 sq ft!) research library into a space that can better accommodate our collection and preservation needs – not to mention entertain more researchers. We're building a digitization lab, which means we can save more materials before they succumb to disc rot or other data loss. We're expanding our on-site collection so that researchers can get hands-on uncovering exciting stories from the thousands of unique artifacts in our archive.
Help us bring video game history back to life
Upgrades to our space will allow us to do so much more. Funds raised from this campaign help us to: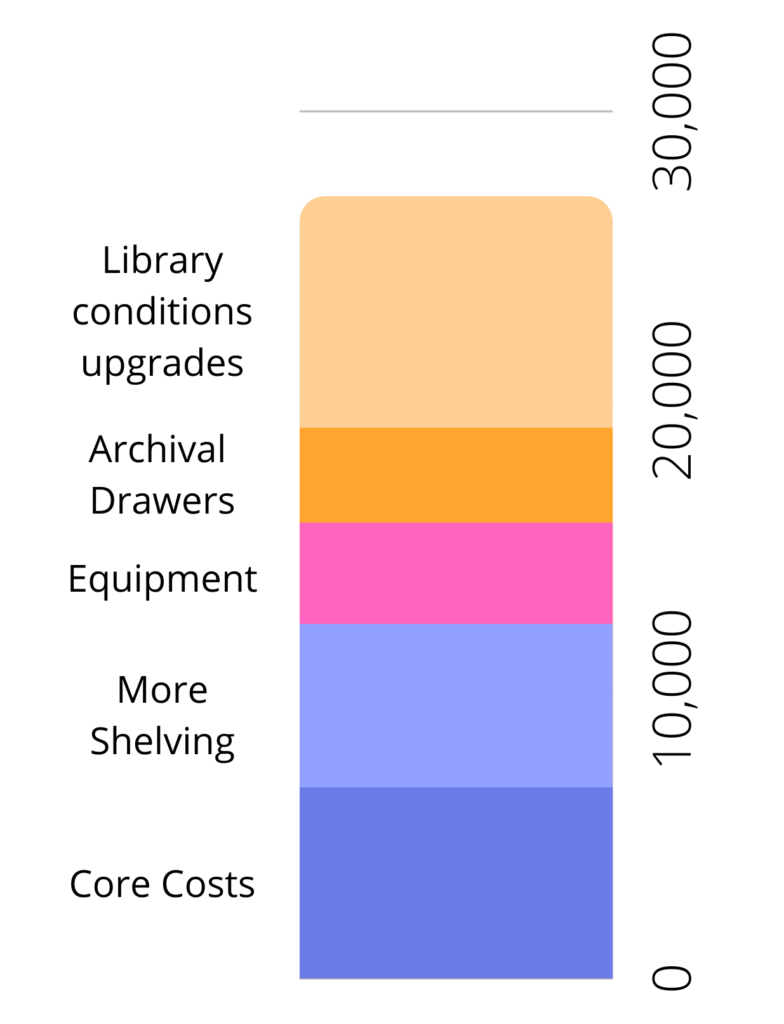 Create long-term, archival grade safe conditions for the objects in our collection, so that they'll live on for generations
Build a digitization lab that expands our preservation capabilities with better and more efficient equipment, meaning we can save more volatile media before it's too late
Accommodate researchers by appointment (once it's safe!) so that they can get hands-on with our unique collection and discover untold stories from video game history
Expand the accessible collection — move things out of archival storage and into the research library for ease of use
We estimate our total expansion costs to be about $28,000. The first $6,600 are the core costs — the physical cost of moving, creating safe conditions for the collection, and making room to accommodate researchers. To the right is a basic breakdown.
Video games matter, and yet so many of their stories are still waiting to be told. Help us create a world where their legacies can live on forever — we can't do it without you!