Like everyone else, our 2020 didn't go the way we projected. It started innocently enough — we spoke at MAGfest, celebrated our third birthday, and even built this crazy wall of duplicate magazines deacessioned from our research library — and then everything changed! Events we planned to exhibit and speak at were cancelled, and it didn't make sense to do things like host researchers in person or plan big volunteer projects. However, we're happy to say that thanks to your support, we landed on our feet and got a lot done this year anyways. Let's take a look back!
We started a video game history podcast!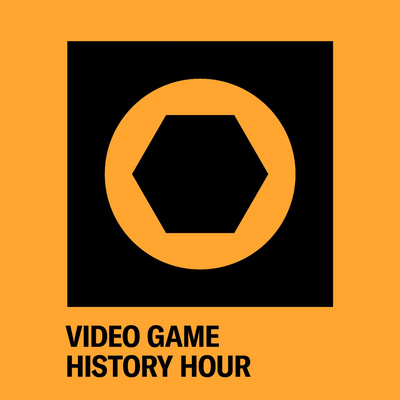 While we spend a lot of our own time preserving video game history, it's super important to us that we're also sharing and highlighting some of the incredible work being done elsewhere in the field. The Video Game History Hour was our solution. Every week we bring on an expert guest who has done some deep research to share their findings and talk about how they did it. (We've also had a few guests who were a part of that history themselves, like Garry Kitchen and Sid Meier!)
We're even working to post full transcripts of the podcasts on our website for greater accessibility.
We're tackling one of the greatest challenges to preservation in our Video Game Source Project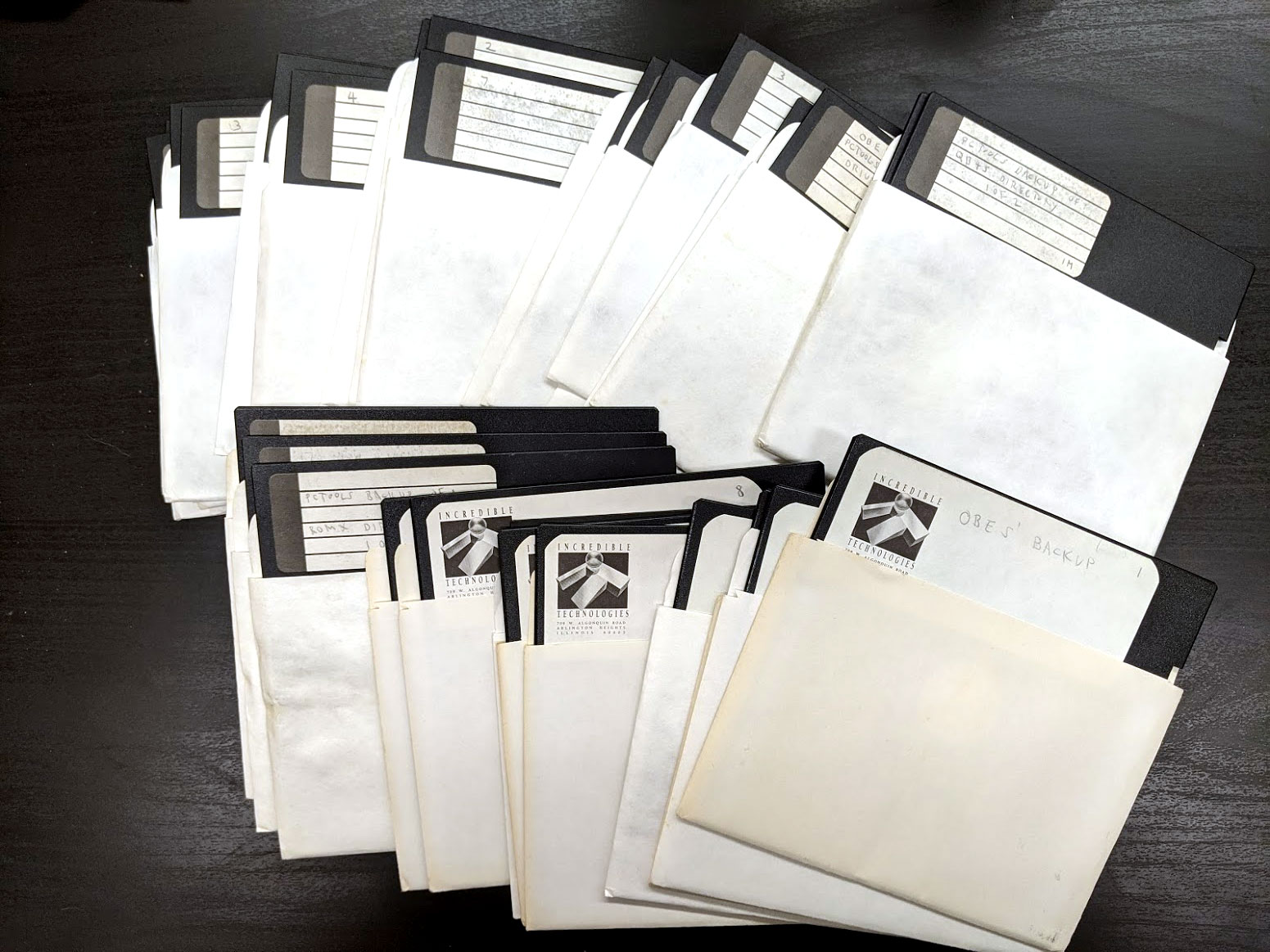 There are so many incredible things to be discovered when studying video game source — the raw materials used in a game's production — but access often ranges from difficult to impossible. We're working to change that. Our biggest initiative to date, the Video Game Source Project is a wake-up call to find and preserve these endangered resources, and the beginning of the long road to making them accessible for study. The journey has only just begun, but we've assembled an advisory board of stakeholders from all corners of the industry to help us navigate the challenges along the way.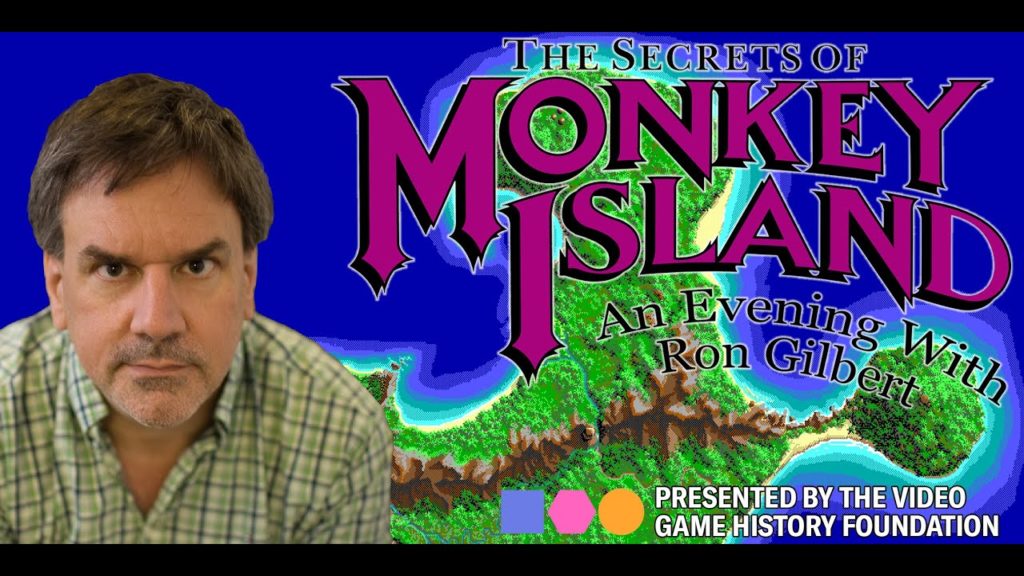 We kicked off the Video Game Source Project with a live event featuring Ron Gilbert to look behind the curtains of his games The Secret of Monkey Island and Monkey Island 2: LeChuck's Revenge. Digging through the games' source, we uncovered tons of cut content and unused assets, as well as the development tools used to make and build the game! Our founder Frank Cifaldi talked with Ron through the game's development history, the environment at Lucasfilm Games, and even did a live demonstration of coding with the games' scripting language, SCUMM. All of our findings, plus a recording of the full talk, are available on our blog.
We resurrected lost games and hardware!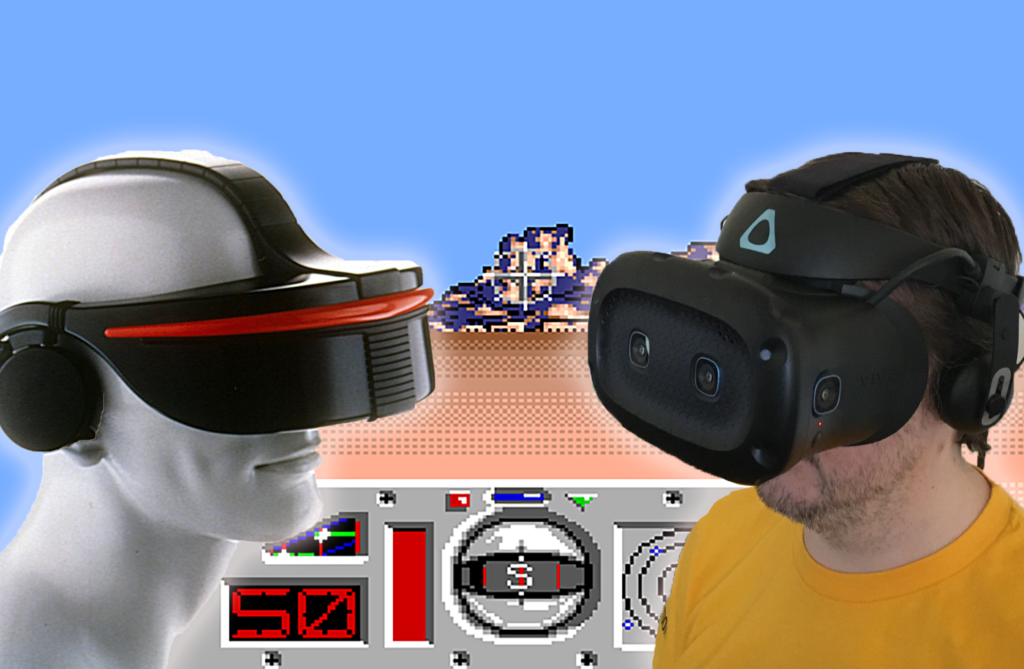 Through the power of source code, we brought some video game history back to life. We went on an unbelievable journey to piece together a lost NES game through nearly 40 floppy disks, and recovered Sega's unreleased virtual reality device, Sega VR, without ever even finding its hardware!
We still did a lot of speaking…virtually!
While it may have been a slower year for traditional advocacy, we continued to speak about video game preservation at events, on podcasts, and in articles! Here's a small selection of them:
Saving Video Game History (PAX Online)
Video Game History Foundation (Retronauts)
AI is about to transform the future (and past) of video games (Input Magazine)
A new way to think about your favorite game's code (The Verge)
Our first big fundraiser was a success…thanks to you!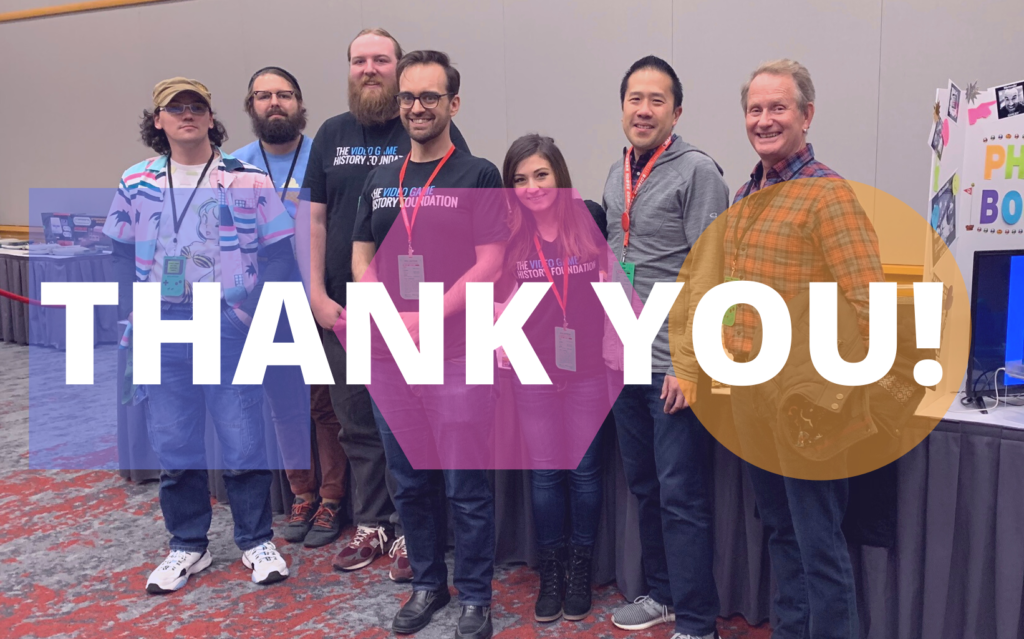 This year we decided to hold our first big fundraising event, and right out the gate we were blown away by your support. Several industry sponsors stepped up to match donations dollar for dollar up to $11,500, bringing our grand total raised to $23,795! Your generosity and passion for preserving video game history is incredible, and we can't thank you enough.
We're excited to use this money in 2021 to turn our research library into a space that can better accommodate our collection and preservation needs. We're building a digitization lab, which means we can save more materials before they succumb to data loss, and expanding our on-site collection so that researchers can get hands-on uncovering exciting stories from the thousands of unique artifacts in our archive!
Keeping up the momentum in 2021
You supported us in all kinds of ways throughout the year. You bought our new merch, subscribed to our brand new "blind box" retro video game magazine service, listened to our podcast, shared our articles, and more. We're so thankful to all of you who share our vision for a world where video games are preserved and their histories discovered and celebrated — and we're determined to keep fighting hard for it.
We've made incredible strides over the past two years, and our focus in 2021 is to strengthen our roots as we prepare for growth. We're still a small organization, and the work we're doing still new, but with your support and generosity, we're able to tackle more and more of the challenges that come with preserving this industry's history. There's still so much to be discovered — we're building a Video Game History Foundation to outlive us all, to continue preserving, teaching, and celebrating video games forever. Thank you for building it with us.